Prototype and Production
At BrightLight M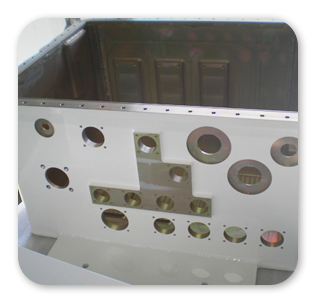 anufacturing & Welding, we believe prototyping is an essential step in ensuring our customers get the precise final component they need to get the job done. Prototyping tests design flaws and explores manufacturing challenges before investing in full-scale production.
When you work with BrightLight we conduct a thorough client interview to determine your exact requirements and the most efficient, least expensive way to deliver a quality product in the shortest amount of time. Prototyping puts an actual product into the hands of our clients so they can evaluate a product before making a large-scale commitment.
Our 3-D CAD design and scanning capabilities expedite the process from plans to actual prototype for client evaluations.
We offer prototype services to an array of industries, including aerospace, defense, automotive, medical, chemical, commercial and nuclear. Our metallurgic and specialty expertise, coupled with a robust inventory of in-house skills and materials, means no waiting around for outsourced materials and labor. Contact us with your red hot deadline and put us to the test.